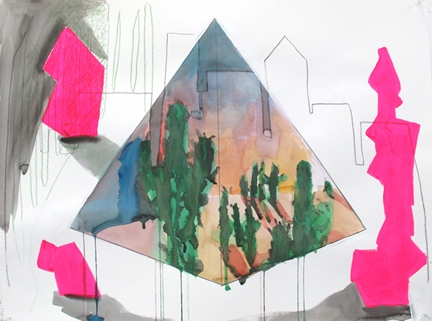 P Y R A M I D I A
P Y R A M I D I A is an on-going series of drawings that is inspired by the idea of SEANCE and healing. The pyramid is an ideal, symbolic and religious shape, the antithesis of nature. Each drawing contains the pyramid, centrally located forming a structure. While inside the form, content can vary, it is the exoskeleton of the pyramid is always consistant.
---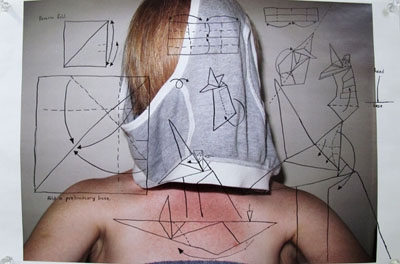 SHE S H O O T S LASERS
SHE S H O O T S LASERS is a series of images that deal with an emotional landscape, reactionary and self aware in the same breath. The work carries a certain melancholic strength while also being vulnerable and seeks to obtain an interconnection between spirit and opaque physical presence. The artist informs several positions including draftsman, painter, and performative photographer.
---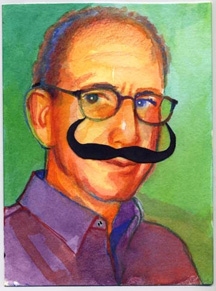 THE MOUSTACHE (2006-2012)
The Moustache Series was started in 2006, after I was invited to submit a painting for a moustache themed exhibit in Cincinatti, Ohio. The portraits consist of people I know, friends, contemporary artists and art world people and each suede moustache has been affixed to a finished work with acrylic medium. In 2006, Jerry Saltz called his "perfect, critic bandito" .